10 Ways to Organize and Display Your Essential Oils
Learn how to organize and display your essential oils.
If you're like me and have compiled a lot of essential oils, you are looking for how to organize and display them!
Finding a way to arrange your essential oils is vital to use them easily. And to find the oil you need. So many times, I've needed a particular oil and couldn't find it anywhere!
That is the last thing you want when you've invested so much money in your oils. Whether you have a large number of oils or a smaller collection, you will learn several ways to organize, store, and display them.
Manage Your Chaos participates in the Amazon Services LLC Associates Program, an affiliate advertising program designed to provide a means for sites to earn advertising fees by advertising and linking to Amazon.
Basics For Storing Essential Oils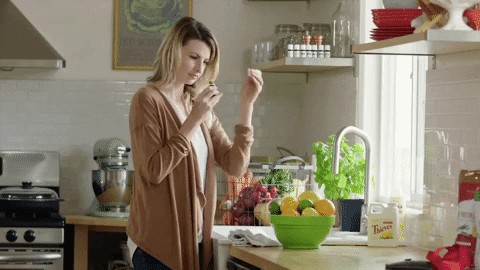 Store in Dark Glass Bottles
Essential oils are very delicate and sensitive to light and heat. They will degrade and lose their therapeutic properties when exposed to sunlight or a heat source.
For this reason, it's crucial to store essential oils in dark bottles and out of direct sunlight. Dark glass bottles will help protect the oils from degradation. And they will also help keep the oils fresh for longer.
Glass is also a non-porous material, so it won't absorb the essential oils as some other materials can. Storing your oils in these bottles is crucial because the essential oils will retain their full potency and efficacy.
If you have oils that are in clear bottles, be sure to keep these in a dark cabinet or storage container.
Store in Cool Places Away From Heat Sources
It's vital to store essential oils properly to prevent them from degrading and help them last a long time.
The best way to keep essential oils is in a cool place away from heat sources. Light and heat can cause your oils to evaporate and lose their potency.
The best areas for this include dark cupboards, a refrigerator, or a cool cellar.
Ideas For Organizing Your Essential Oils
Store in Room They Are Used In
An easy way to store essential oils is in the rooms where they are used. Decide if you want them stored away or displayed in the open.
For example, if you have an oil that you like to use for laundry, keep it in your laundry room. By having it right there, you will be more likely to use it.
Similarly, if you have an oil you use for sleep, keep it in your bedroom or the kid's rooms. Keep the oils that you use for self-care in your bathroom etc. Store all other oils centrally located.
Organize by Oil Type or Usage

One way to organize your essential oils is by type or usage. This way, you can easily find the oil you need for a specific purpose. Here are some examples of this:
Relaxation oils
Energizing oils
Single essential oils
Essential oil blends
Essential oils for medicinal purposes
Citrus oils
Floral oils
Organizing your oils can help you quickly and easily find what you need.
Choose the best options that work for you, and they will be easier to remember.
Arrange in Alphabetical Order
An excellent way to organize your oils is to arrange them alphabetically. This is a perfect solution to find the oil you need for any situation easily.
To alphabetize your oils, line them up on a flat surface and then arrange them from A to Z. If you have a lot of oils, you may want to consider investing in a storage system to help keep them organized.
Regardless of how you store your oils, alphabetizing them is a great way to ensure you can always find the right oil for the job. This is my favorite way to arrange my oils for easy access.
Organize by Color
One way to organize your essential oils is by their label color. You can keep all of your essential oils together by color groupings. It will be easier to find a particular oil since you can quickly find it by its color. Plus it looks beautiful displayed this way!
Use an Essential Oil Journal to Keep Track of Your Oils
An essential oil journal can be a good idea to keep track of your oils and their uses. You can use it to record your oils and when and how you use them.
A journal can be helpful if you have a lot of oils or want to keep track of what works well for you. Use your journal to write down any adverse effects you may have experienced.
To get started, choose a notebook you like and dedicate it to your essential oil journey. Then, start recording your thoughts, experiences, and observations.
Organize your essential oils in the way that works best for you. By taking the time to put your oils in order, you will be able to find the ones you need quickly and easily.
Creative Ways to Store Your Essential Oils
Binder Storage Case
An essential oil binder is a book with pockets designed to hold vials of essential oils. The binder allows you to organize your oils and protect them from light and heat.
In addition, an essential oil binder can also help you track which oils you have and what each one is used for.
This is a beautiful binder-type storage case that holds a lot of oils in various sizes. It is also great for traveling if you like to bring a lot of oils.
Organizer Box
Another option is to use an organizer box or storage case. These boxes come in various sizes and styles and are a great storage solution.
Check out this wooden storage box. It is gorgeous and holds between 87-100 essential oil bottles.
You might want to select a box with multiple compartments if you have a large collection of essential oils. Or, if you only have a few oils, you might prefer a simpler design.
There are some beautiful wooden boxes you can purchase. Either way, an organizer box can help you keep your oils organized and within easy reach.
Kitchen or Dresser Drawer
A kitchen drawer will protect the oils from light and heat, two factors that can damage these delicate liquids.
In addition, the drawer will help keep the oils organized, making it easy to grab the one you need when you need it.
This an essential oil drawer organizer that is perfect for this. Properly storing essential oils in kitchen drawers can be a great way to keep them fresh and accessible.
Nail Polish Organizer
This nail polish organizer is a creative way to store your oils. It was intended for nail polish but is perfect for your essential oils!
Carrying Case For Travel
Travel cases are specifically designed for holding essential oil bottles. These usually have foam pads to cushion and protect the bottles, and some also have compartments for other items such as diffusers and accessories.
These travel cases can hold little bottles as well as larger bottles depending on the case. These are a great idea to bring along on a trip. This one is a beautiful, affordable travel carrying case.
How to Display your Essential Oils
There are many ways to display your favorite oils in your home. One popular method is to display them on a wall.
You can purchase wall-mounted essential oil holders or DIY your own. Another option is to create a setting on a table with your oils.
This wall-mounted essential oil holder is just lovely. It is made for nail polish but works perfectly for essential oils. Try this one if you want a more traditional yet beautiful wall shelving unit for your oil collection.
Try setting out a few bottles of oils on a tray or plate. You can add candles or diffusers with some greenery. Whichever way you choose to display your oils, make sure they are in a place where they will be safe from children and pets.
Conclusion
Essential oils are an excellent way to improve your health and well-being. Using the proper storage and display methods, you can ensure that your essential oil collection is always at hand when you need them.
So, there you have it! Ten different ways to organize and display your essential oils. Hopefully, one (or more) of these ideas will work well for your home and oil collection. Have you tried any of these methods? Let us know in the comments below!
Check out my About Me Page to learn more about my crew and me!